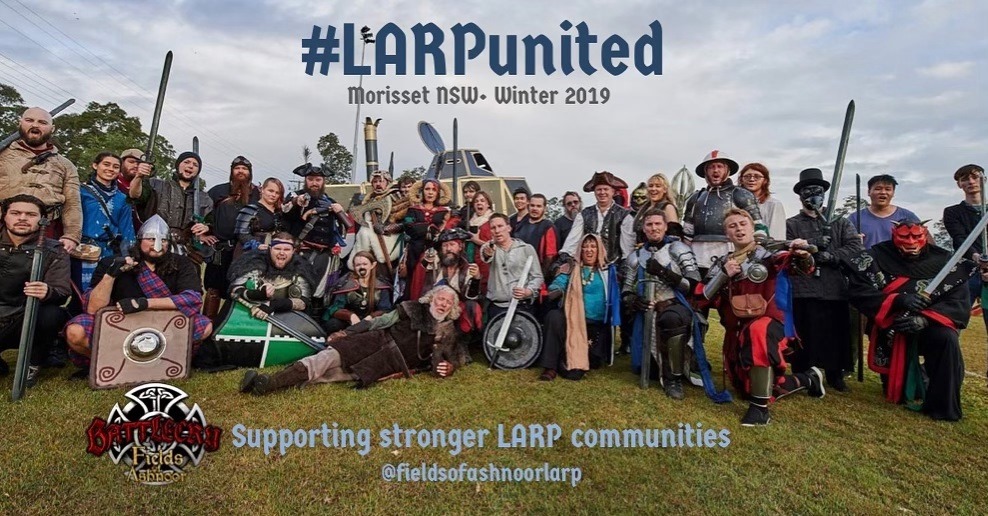 As part of our #supersunday Battlecry – Fields of Ashnoor hosted the first NSW #larpunited event where we invited players of larps all across NSW to join in friendly battle and feast on BBQ to help make our LARP community stronger!!
. Players came from many regions including Sydney, Central Coast, Lake Macquarie and Newcastle.

We want to bring all LARPs together so players can meet new friends, share game strategies and make meaningful connections!!
.
Thank you players from Battlecry Rockdale Chapter, Battlecry Fields Of Ashnoor Chapter and Swordcraft Newcastle for helping make the day so great!